Caring for all of your animals, at all times.
COVID-19 (coronavirus): Information for our clients - click here
Pet Services
We offer a complete range of services and facilities to provide the highest standard of care
Puppy & Kitten Vaccinations - Full Course
Protect your newest family member with a full initial course of vaccinations
Every vaccination course includes a full health check, 5 weeks free pet insurance with Agria*, free monthly follow-up checks with our nurses (until 6 months old).
We'll also advise you on feeding, worming & flea treatment. Ask us about our health plans - you can save even more.
* free insurance offer is not available to animals already insured
A Welcoming Environment
It's important that you and your pets feel comfortable.
Our reception area, waiting room and consulting rooms are spacious and air conditioned.
All consultations are by appointment
We don't want to keep you waiting or have your pets feel overcrowded. So when you give us a call, our friendly receptionists will book you an appointment.
---
Routine and Preventative Healthcare
Free health checks for puppies & kittens that are too young to start their vaccinations
Worming advice
Routine vaccinations for dogs, cats and rabbits
Kennel cough vaccination for dogs
Flea prevention advice
Dietary advice
Age related problems can reduce your pet's quality of life.
As your dog or cat gets older, health problems can start to develop. Our nurses run clinics for older pets to check for the early onset of problems so that our vets can start treatment before it's too late.
---
Surgical Facilities
We have two modern, well equipped operating rooms each designed to meet the needs of different types of surgical or diagnostic procedure. Our absolute aim is that the anaesthetic should be as safe as possible for your pet. Unlike some practices, we do not reserve the safest anaesthetics for only ill or weak patients - we use the safest anaesthetics we can for all patients. Whilst anaesthetised, your pet will be continuously monitored by a vet or one of our nursing staff. Pulse oximeters are routinely used in both rooms to monitor anaesthetised patients.
Our surgical facilities include:
Piped gas

anaesthetic systems in both rooms

Pulse oximeters in both rooms
A heated operating table in the main surgical room
A draining shower table in the secondary room (for those messy jobs)

Pre-anaesthetic blood tests can be taken the same day with the results available to

the vet before the anaesthetic is given
Most surgical cases and investigations are treated as "Day Patients" so that they can return home the same evening. Occasionally your pet may be hospitalised for further treatment and observation.
All of our patients are monitored throughout their surgery by the vet and also a member of our nursing staff, who will continue to monitor your pet until discharge.
All patients undergoing surgery receive medication to control pain. In many cases you will be given pain controlling medication to administer to your pet at home after the surgery.
Microchip Implants & Pet Passports
Microchips are small glass beads approximately the size of a grain of rice. Inside the glass bead is a coiled antenna and a microchip which in response to a weak electronic signal from the microchip reader will transmit a unique identification number. Microchips are implanted under your pet's skin by means of a simple injection. This can be easily done in the consulting room. They are a valuable aid in the attempt to reunite lost or stolen pets with their owners.
Dogs and cats travelling abroad (including Northern Ireland) from Great Britain now require an Animal Health Certificate for each journey. For some countries they also require a tapeworm treatment before travelling. A rabies vaccination is also required more than 21 days before travelling.
The Animal Health Certificates are complex documemnts that take a considerable amount of time to complete. They need advance planning and are certainley not something to be left to the last minute. To enable us to collect all of the relevant information we need to start the process, we have produced an application form for owners to complete and send to us. You can click here to download the Animal Health Certificate Application Form.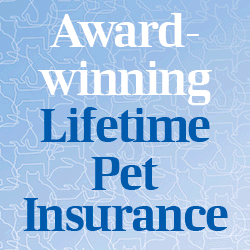 Copyright 2014.Forest House Vets Ltd. All Rights Reserved.